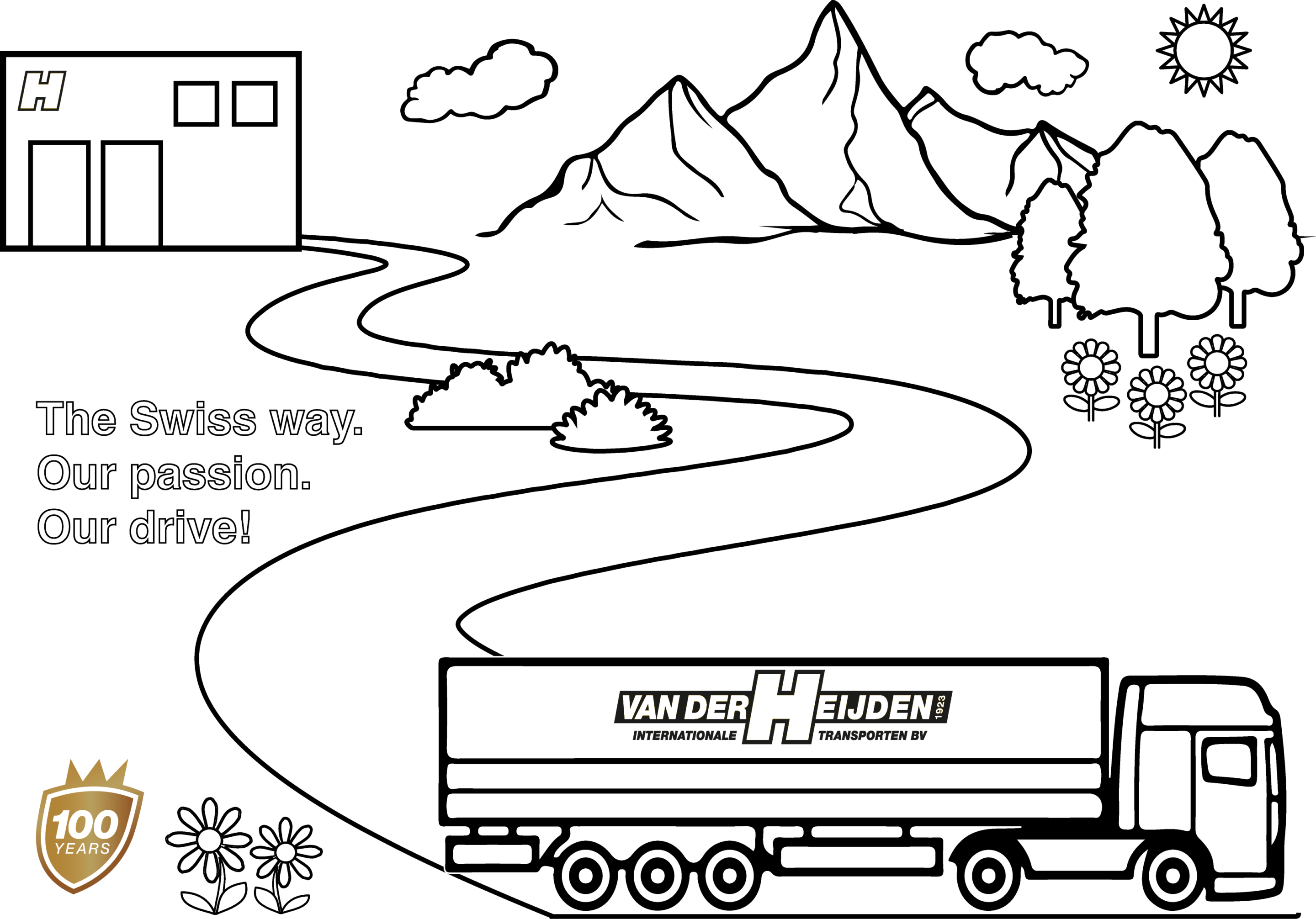 COLORING CONTEST FOR CHILDREN!
Hey, little artists!
In honor of J.H. van der Heijden Internationale Transporten B.V.'s 100th anniversary, we are organizing a special coloring contest just for you!
Download our coloring page from our website and let your creativity flow! 🎨🏆
👉 Click here to download the coloring page
Color the coloring page as beautifully and colorfully as possible, and who knows, you might win an awesome Van der Heijden model truck! 🚚😍
How can you participate?
1️⃣ Download and print the coloring page.
2️⃣ Color the coloring page beautifully with your favorite colors and write your name, age, and email address on the back of the coloring page.
3️⃣ Bring your colored page to the open day on June 10th.
The winner will be chosen based on originality and creativity. 🌟
Join in, and you could be the lucky winner of the Van der Heijden model car! 🎉
Have fun coloring and good luck! 🎨✏️
📆 Submissions can be sent until June 10, 2023, at 2:00 PM.
For more information, visit our website at www.vanderheijdencargo.nl or contact us at 043-4511215 or info@vdhcargo.com.
Please note: By participating in the coloring contest, you give us permission to share your drawing on our social media channels.
The Swiss way.
Our passion. Our drive!